So as you may remember from the post, Scamping David Crockett, we borrowed a truck to pull the camper to David Crockett S.P. This truck belongs to a family member, and because we know that it's an inconvenience to them for us to borrow it, we decided that since Wendy likes camping and we have invested into it, we would purchase our own tow vehicle.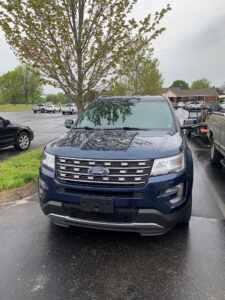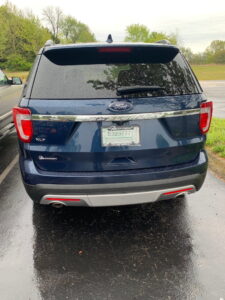 Meet Dora, you know, Dora the Explorer! This is our New to us, 2017 Ford Explorer with a V6 and factory tow package. This should pull the scamp all over the place!
I traded in my 2017 Ford Escape that I just purchased back in July of 2020.
You are probably asking yourself, why do you have a camper but you have to borrow a vehicle to tow it. Well I sold the vehicle I used to tow the scamp with. It was a 2001 Chrysler Town & Country mini van.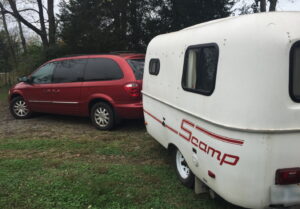 The a/c quit working, the power windows wouldn't work anymore, and it was leaking oil…. I needed a vehicle that has good a/c. The summers here in Tennessee are HOT! I'm sure they are hot everywhere, but they seem especially hotter wherever you are. So I bought the Ford Escape.
Now I just need to replace the plug on the camper from the 6 wire connector I have on it, to the 7 wire RV plug the Ford Explorer has on it. I am also going to replace the tail light bulbs with 1157 LED tail lamps. Should be a lot brighter than the tail lamps are now. Safety first!